Electronic musical instruments and DIY kits
made in San Francisco, CA
ER-99 Web Drum Synth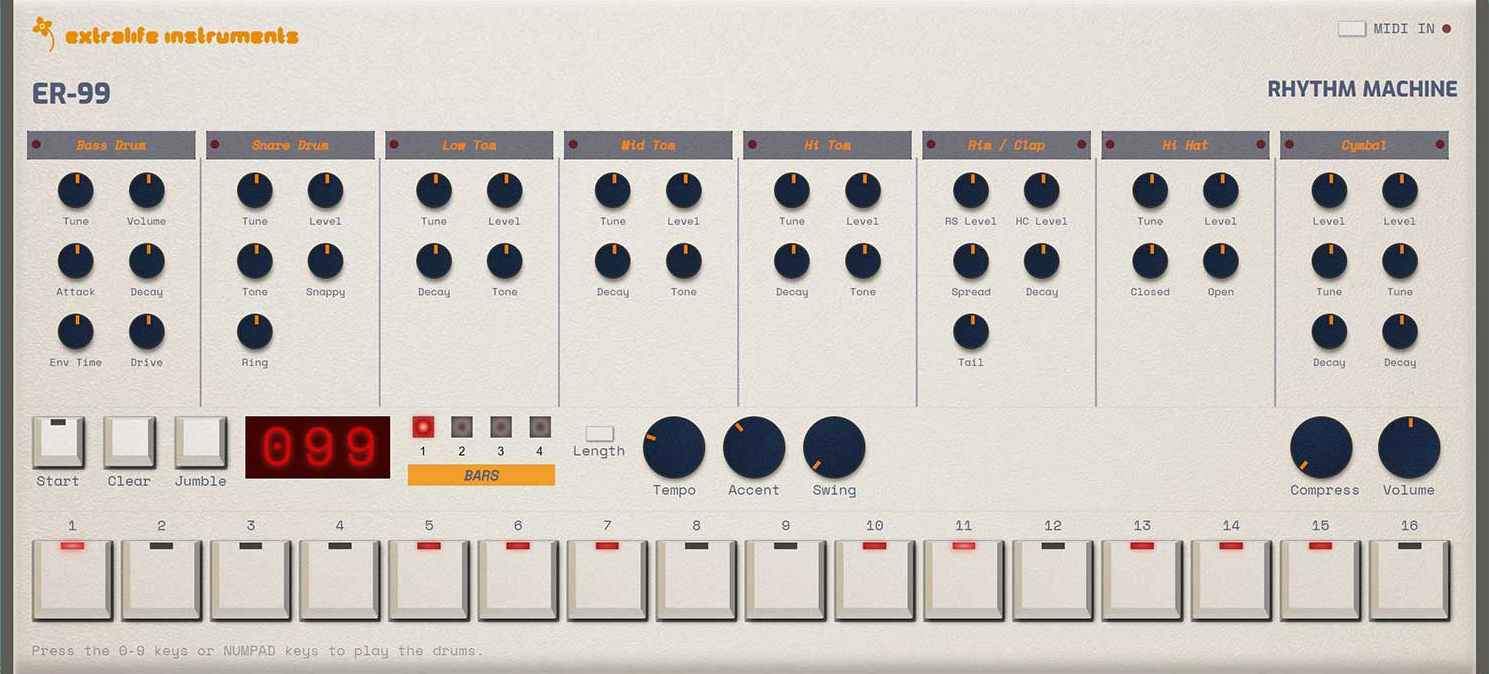 An open source, virtual analog drum synthesizer modeled on a classic 80s Japanese instrument. Play it in your web browser to celebrate 9/09 day 2022!
Read the source code on Github →
Super Sixteen DIY Eurorack Sequencer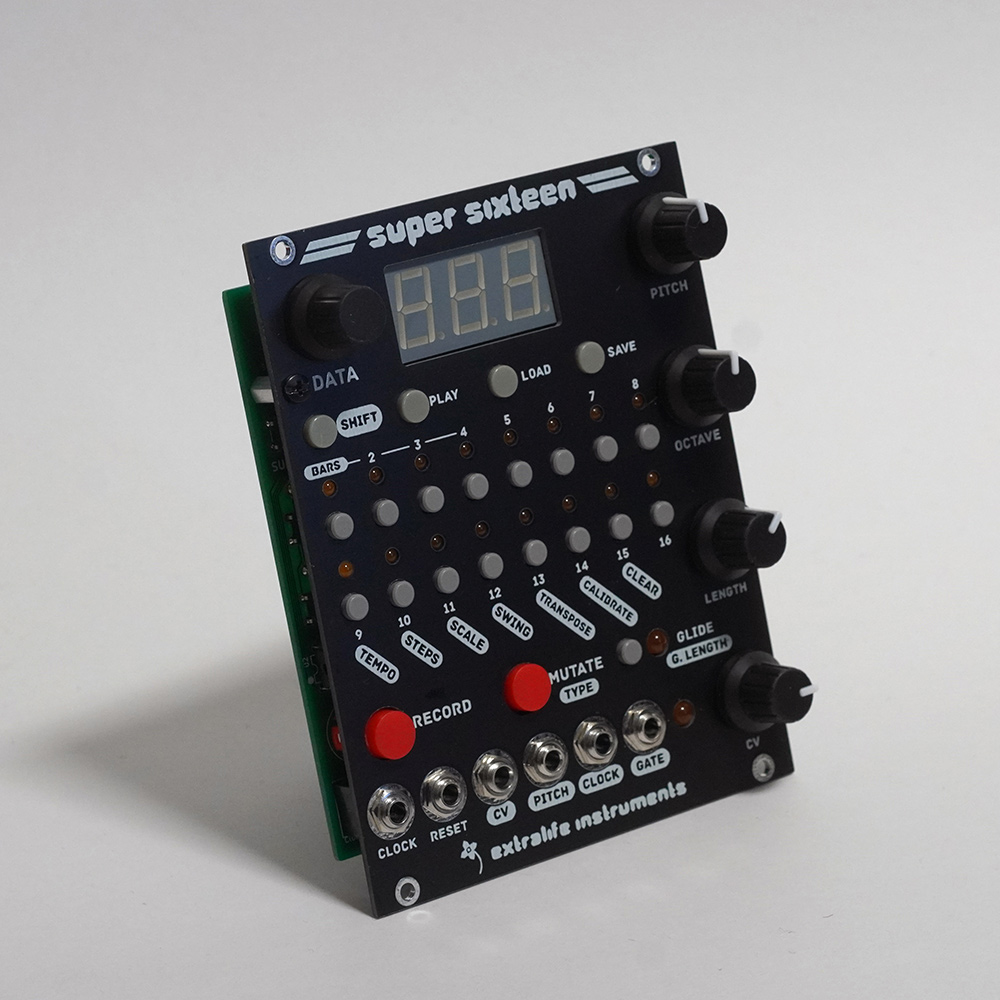 A 64-step control voltage sequencer with 99 song patch memory, motion recording, scale selection, realtime pitch and rhythm effects, and a uniquely powerful two-handed programming interface.
Resellers - Complete Modules:
---
Resellers - PCBs and kits:
Documentation: